My photography focuses primarily around architecture and the built form in addition to personal fine art investigations. Aligned closely with my education in architecture, the two disciplines mutually benefit the other through the understanding of the phenomena of light, materiality and form.
Currently, I divide my time nearly 50/50 between the practice of architecture and architectural photography. Though, despite limited marketing effort, my photography has gained respect through word of mouth amongst the finer talented architecture firms in the valley. These talented architectural firms have sought photography that reflected the intention of their design as well as capturing the natural beauty of their creation in the context of its environment. As a result my photography is quickly becoming the primary art for leaving a legacy.
My photography training began in 1989 when I used early skills to gain an apprenticeship with two photographers in the Detroit, MI area. One of which is a renowned mid-century architectural photographers affiliated with the Cranbrook Academy of Art and the primary photographer of Eero Saarinen. Schooled in the use of large format film photography and composition, the transition to digital was effortless and also opened windows for creativity.
Phone: 480.330.4864
Website: http://winquistphotography.com/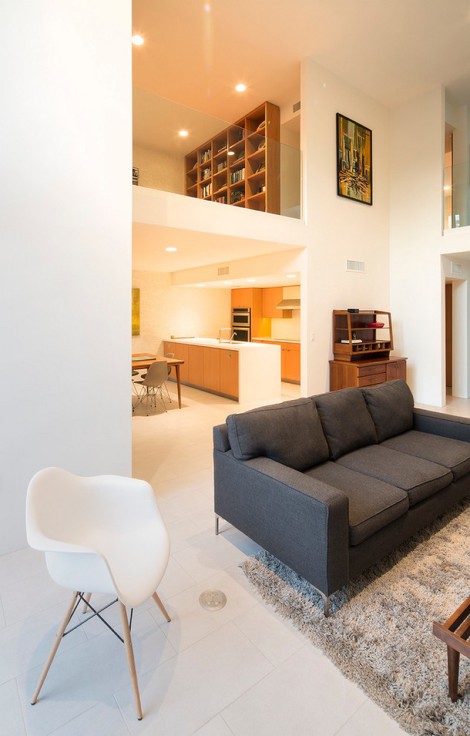 Kitchen space and white spiral staircase
See all photos in project: Bridgewood Condo Remodel
Builder: 180 degrees
Photography: Matt Winquist Photography