Bridgewood Condo Remodel was designed by Michael Underhill and built by 180 degrees design + build
"Bridgewood," originally designed by Al Beadle in 1973, has suffered through a series of renovations ending with an art deco style interior.
The new owner was looking to bring back the look and feel of the original architecture while introducing a new serene palette of sublime surfaces and details to respectfully transform it to a new level of elegance and luxury. The modern 1,700 square foot layout expands visually with a double height living space complete with loft. A private entry courtyard adds mystery and security to the house, while the walled garden and pool yard provides a tranquil and inviting setting to occupants. The designs for the baths are studies in serenity that include a stunning wall-to-wall skylight and large soaking tub in the master bath. Creative use of full height built-ins, sliders, and wall-to-wall pivot door allow for occupant flexibility and minimalist living. A grandiose fireplace initiates subtle dialogue and warmth as light washes the surface of the randomly placed matte and glazed tile in the double height living room.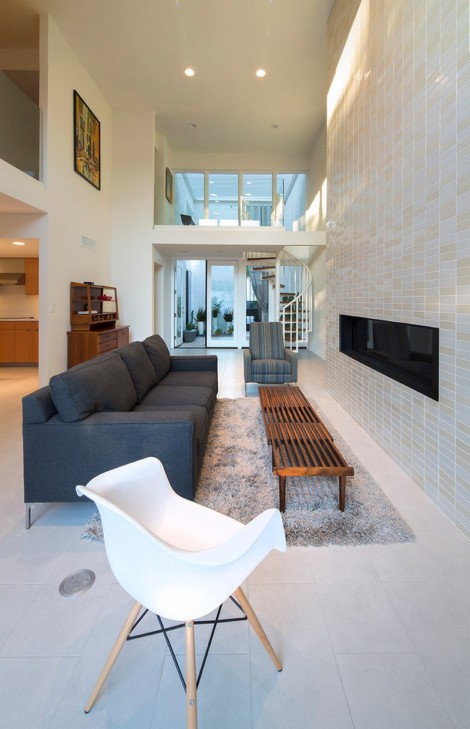 See all photos in project: Bridgewood Condo Remodel
Builder: 180 degrees
Photography: Matt Winquist Photography