Location: Ottawa, Ontario
Juxtaposed volumes define the exterior appearance of this modern home while interweaving special volumes define the expansive interior.
The house takes advantage of its sloping site by inserting the garage into the lower level. This allows the elongated porch and glazed projections of the living spaces to define the home's character in the streetscape. Subtle earth-toned brick, stained cedar siding and dark bronze aluminum glazing systems form the neutral exterior palette.
This project won Best Custom Urban Infill in 2011.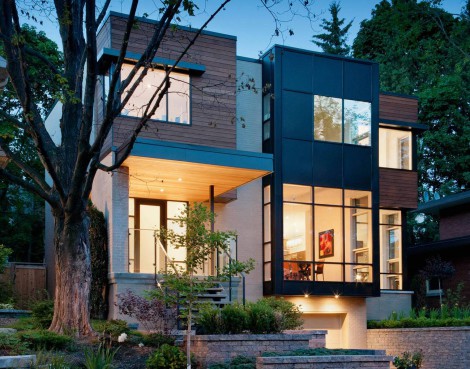 Combination of wood, black and silver
See all photos in project: Fraser Infill
Architect: Christopher Simmonds Architect
Photography: Peter Fritz