Edward Caldwell has been working in San Francisco as a photographer for over 20 years. He has been photographing architecture for architects, magazines, and contractors for the last 10 years. His interest in architecture was born in high school where he took mechanical drawing and architecture classes. He has a particular interest in working for architects specializing in sustainable architecture. He also shoots portaits for a host of clients from corporate to advertising.
Ed is a member of APA, ASMP, and EP. He was also one of the founding board members of Editorial Photographers (EP) and served as the treasurer from 2001 to 2007.
Outside of work he tries to get up into the Sierra Nevada Mountains for skiing in the winter and mountaineering and backpacking in the summer as often as possible. He also grows his own organic vegetables and recently built a green house using mostly reclaimed materials found on craigslist.
Address: San Francisco, California, United States
Phone: 415.664.9873
Cell: 415.279.1710
Website: http://www.edwardcaldwellphoto.com/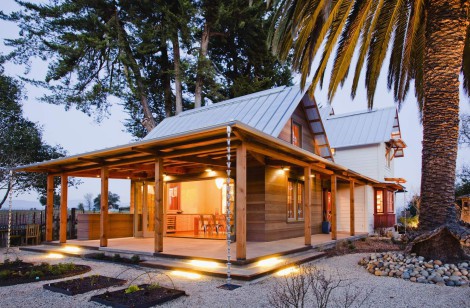 Wall opens to outdoors
See all photos in project: Idea Garden
Architect: Arkin Tilt Architects
Photography: Edward Caldwell Photography