This spectacular example of 19th century home restoration, presented by The DMD Group, just goes to show that older structures don't have to look dated. Multiple elements of this 19th century home were kept intact and perfectly preserved to maintain a decidedly sophisticated mood. An outdoor stone health placed on the other side of the indoor fireplace acts as a mirror. One can almost sense the warm heat emanating from inside. Black brass doorknobs and hardware almost jumps off of the light colored wood doors that they are affixed to. There are no railings on the staircase leading up to the second floor, but there is metal wiring that's reminiscent of harp strings. The stairs themselves are bolted firmly into the wall, appearing to float in midair. Structured and simple, this renovation project is a complete success.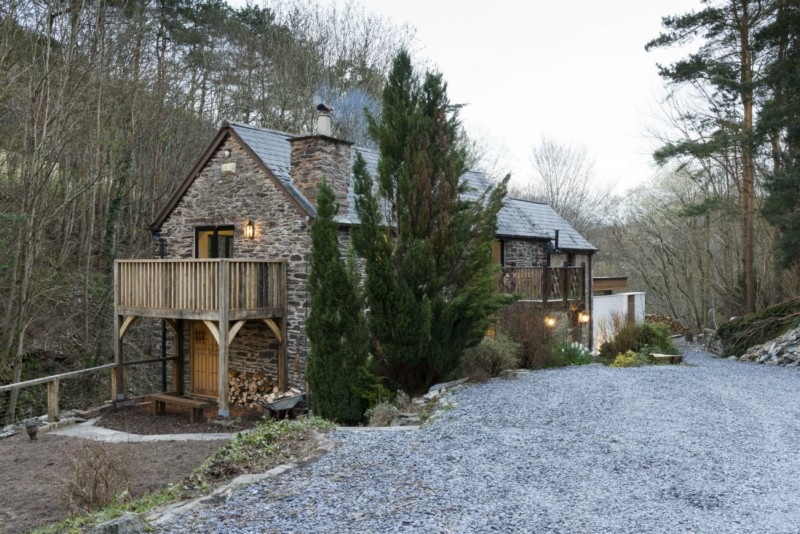 Meet an apartment that brings in the old with the new. The original light wood flooring has been restored and kept intact, going perfectly with the brick wall that lines the living room and kitchen. The wood chairs, desk and tables seem at ease in this laid back and effortlessly designed environment. Many light fixtures aren't needed, mainly because of the amount of light that emanates from the windows. The apartment acts like a white canvas; colored, textured and patterns objects set against the white tones pop out with ease. At the same time, the layout itself makes for an inviting and comfortable space. Contrasting wood tones and white walls are seamlessly juxtaposed next to everyday items such as books and a pair of jeans.
Typically, dorm style living is seen as a last resort for students of all nations. A private home was gutted and completely renovated, giving one lucky student access to a place where private studying and small gathers are looked upon favorably. This dorm is very similar to studio apartments, in terms of structure. The living area also serves as the bedroom, and the open kitchen sits slightly off to the side. A separate holds a sink, toilet and glass shower stall. Although many of the areas are included in the same space, the apartment is actually quite roomy. This makes this dorm perfect for a new student looking to call it home.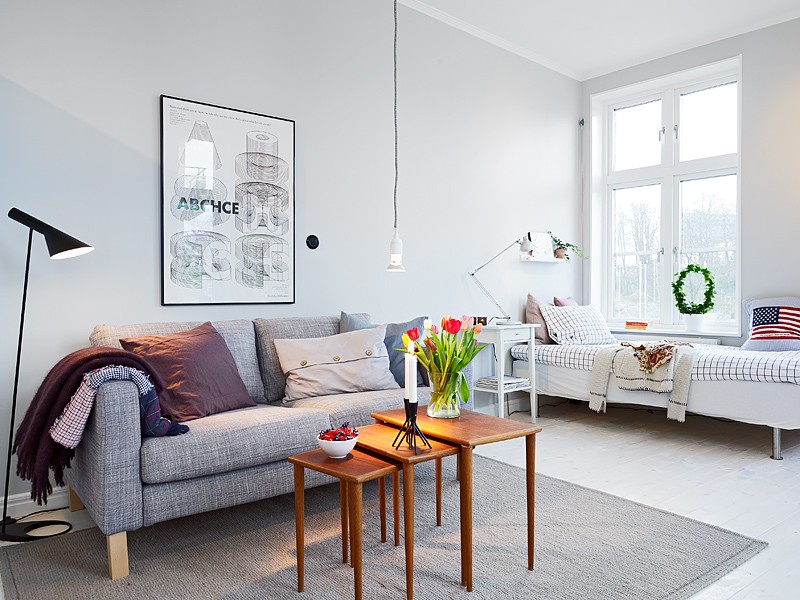 In Zelenograd, designers Polina and Alexandra Fedorova embarked on an interior design project that is being showcased here. This example of apartment interior design leaves much to the imagination. The space is basked in shades of black, brown and grey. Accents and accessories are used at a bare minimum, but it is plain to see that this apartment has been carefully designed. Long, white matte countertops trace the kitchen in an L-shaped form. Chrome faucets are offset by the pewter colored sink. The wall behind the bed in the master suite is actually recessed. This design eliminated the need for a headboard, but the effect is very obvious. The colors in the master bathroom mimic those seen in the living room. Warm browns work to invite eager visitors inward.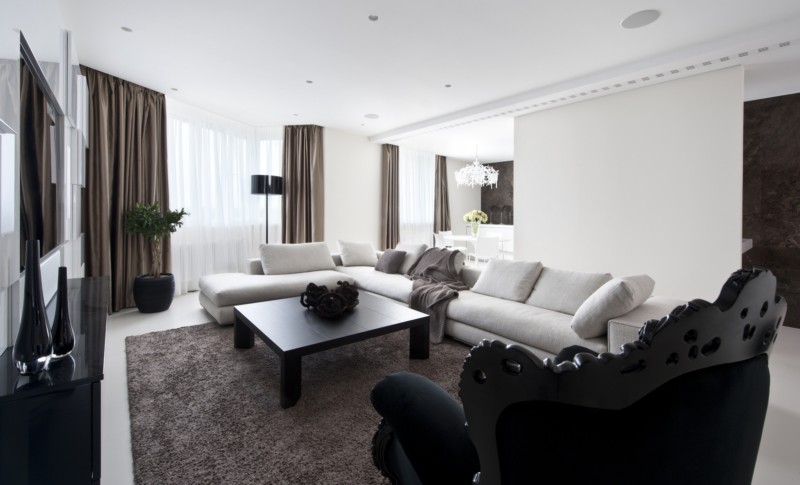 Set in the French Alps, this quaint chalet is picture perfect. Surrounded by snow and trees, the living quarters a warmly lit and elegantly designed. On the second story, a carved wooden balcony wraps around the property. Exposed wood beams and wooden walls allow for plenty of light. At Les Gentians 1850, white fur covered ottomans have been strategically placed in the living space, more for decoration than practical use. A large sectional couch is snugly fit in front of a flat screen TV, with a rounded stone coffee table nearby for easy access. Elements of contemporary design playfully dance around rustic styles. Modern headboards are placed on exposed wood walls, and an indoor heated pool waits just beyond a set of rustic double French doors.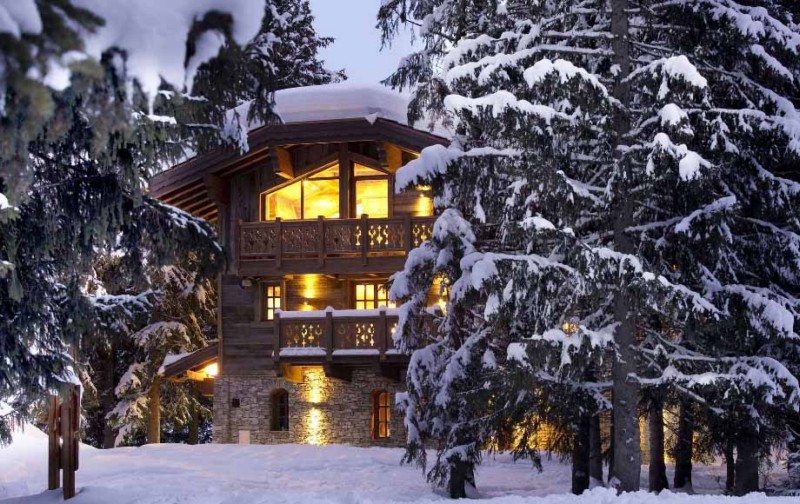 Tucked away in one of Australia's premiere urban neighborhoods, style can't help but to exude from this home. Starting with the front yard, a modern metal fence provides security and substance. The carefully planned pathway extends beyond the well manicured front lawn, into the breezeway, where the real fun begins. The living area, kitchen and dining room are fused together with a cohesive theme. Dark wood is found on the kitchen island as well as the dining room table. A huge walk-in closet is lined in the same coffee colored wood. Upstairs, a small home office and children's room helps to lend credibility to this expertly crafted, modern Australian home. Swirled peach marble bathroom countertops are the finishing touch in this chic abode. Designed by Canny.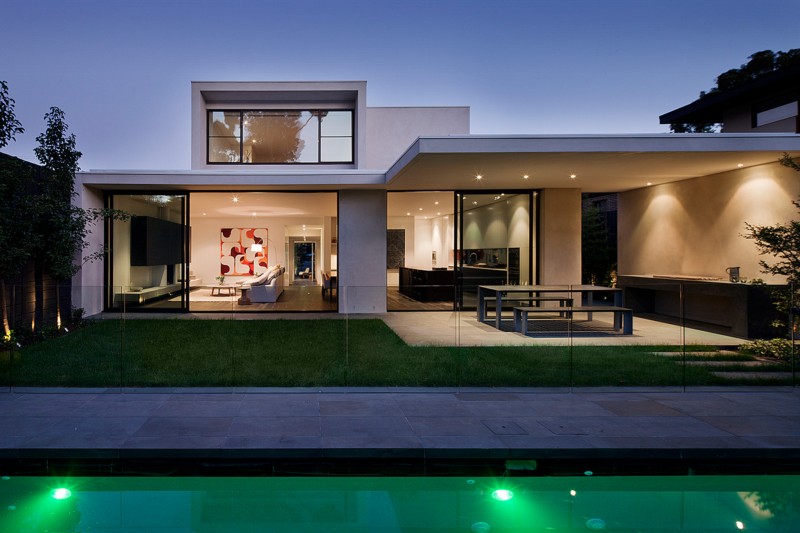 Building the perfect home for even the smallest of families in NYC requires patience and ingenuity. This collection of photos details the stunning details designer Guillaume Gentet was able to include in a Manhattan loft decorated for a family of four. The downstairs area has enough room to allow for a spacious kitchen, separate dining area, a sitting area and a home office, tucked away in a quaint corner. Above, the master bedroom suite holds a large set of double windows overlooking the city. Soft lighting, cool grays and warm earth tones make for a relaxing retreat. Mosaic tiling is used on the bathroom walls to transmit an earthy range of blues. The designer of this loft capitalized on the space available and made this home complete.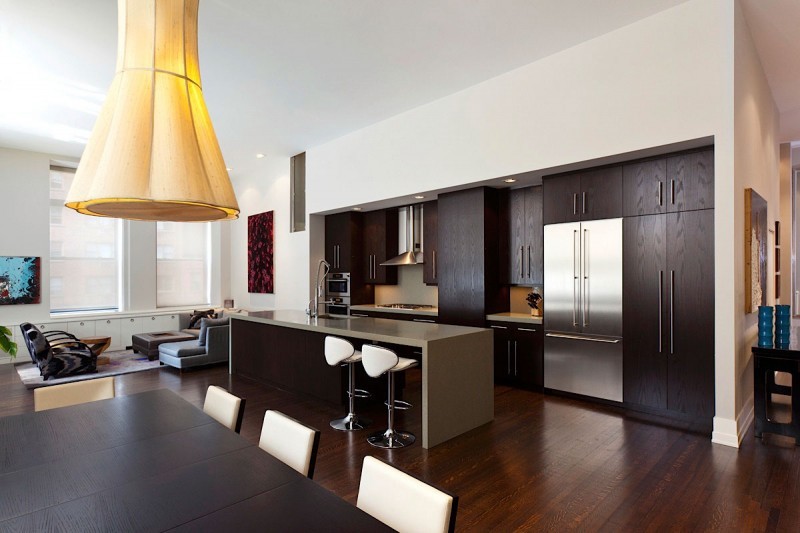 There won't be any spaceships docking on this contemporary Mumbai apartment, but it is plain to see that some serious futuristic influences were hard at work during the design process. In the living room, recessed lights dot the ceiling. Between the recessed lighting appears dome shaped, chrome colored fixtures. A cut away ceiling design with rounded edges makes the room feel like it came from a different time and space. Neutral colored walls, carefully selected embellishments and bright, lively accents capture a futuristic feel without going overboard. A mature bedroom suitable for older teens and young adults houses a set of understated bunk beds. A small flight of stairs leads up to the top bunk, which sits atop a platform styled frame. There are just enough daring details in this Mumbai apartment to set it apart, but also varies key features that make it charming. Designed by ZZ Architects.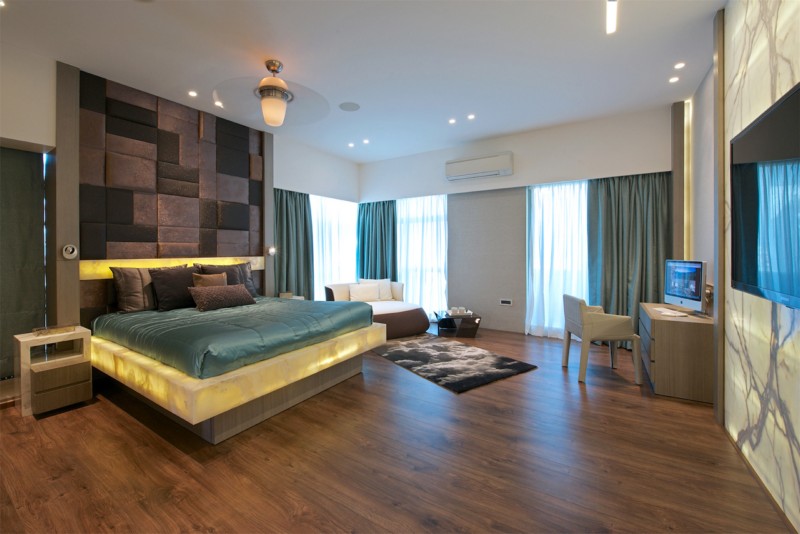 The subtly applied textures and cool ambiance of this Brazilian apartment remains unmatched. Much of the furniture would fit right in at a start-up company, but it is just as relevant within this space. David Guerra was hired specifically to create the interior design of this Belo Horizonte, Brazil, apartment, where he was able to take artistic liberty and try out new ideas. Art appears in various forms, from wall paints to vases to custom made furnishings. Art Deco inspired chairs rest in the kitchen, tucked neatly under a traditional dining table. Busy wallpaper patterns and tiles match the motif in the kitchen, balancing the warm tone emitted by the wood doors and tables with a sliding scale of grayish tones.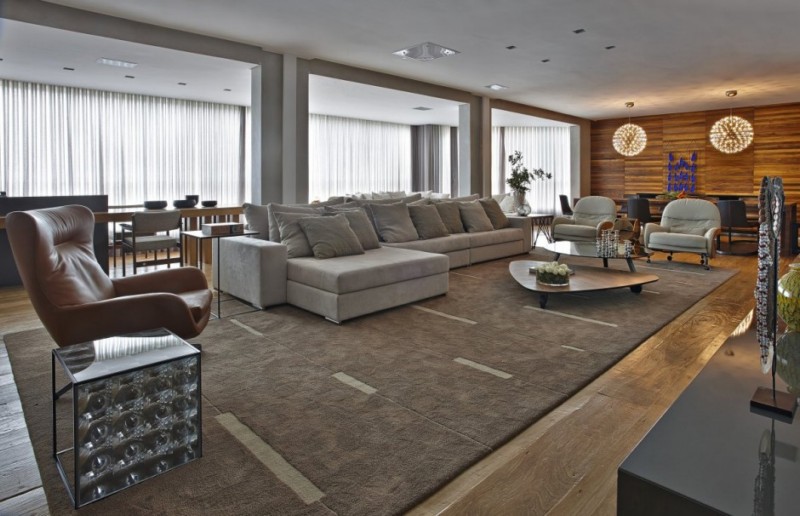 Yes, these pictures really do depict what appears to be two houses sitting atop one another. This design did not occur as a result of a natural disaster, but was deliberately constructed at the request of SO Architecture. Consequently, this home is much more cohesive on the inside than the exterior. Although there are plenty of windows, the designer choose to make use of Venetian styled blinds in order to control the lighting and mood. A three-panel sliding glass door on the lower level leads to a wooden deck, but it is also covered by a set of blinds. The interior of the home is reminiscent of a loft, with its vaulted ceilings and wide, open floor plans.