The Small, Shady Brother : Tolomeo Wall Shade Sconce by Artemide
Just like its larger brother, the Tolomeo wall shade sconce by Artemide is functional and flexible, making it perfect for the modern day and age. It sits beautifully well in the same room as the larger wall shade or on its own, and makes use of the space perfectly. The modern style of the sconce is similar to that of the wall shade, and has some very interesting industrial and futuristic overtones with some slight emphasis on the Avant Garde movement. The compact size of the sconce coming in a 7 inches by 10 inches, does not compromise on light, as it still manages to diffuse and cover a wider area than expected.
The Artemide group are very successful creators of functional and usable lighting that seems to speak and communicate with it's owners. With a wide range of cleverly designed lighting, Artemide are renowned for their creativity and playfulness and produce ranges depending on the particular issue that they can resolve. The Tolomeo range focuses on flexibility and usability, making sure that the owners can use the light in as many ways as possible. The designers of this particular range, Michele De Lucchi and Giancarlo Fassina, received the 1989 Compasso d'Oro award for excellence in engineering and performance. Since then, Artemide have been creating a wide array of modern table lamps, floor lamps, wall sconce's, like this one, and suspensions. The Tolomeo range in particular, has become an icon of contemporary lighting design and really shows off the intelligence and creativity of the designers at the Artemide Group.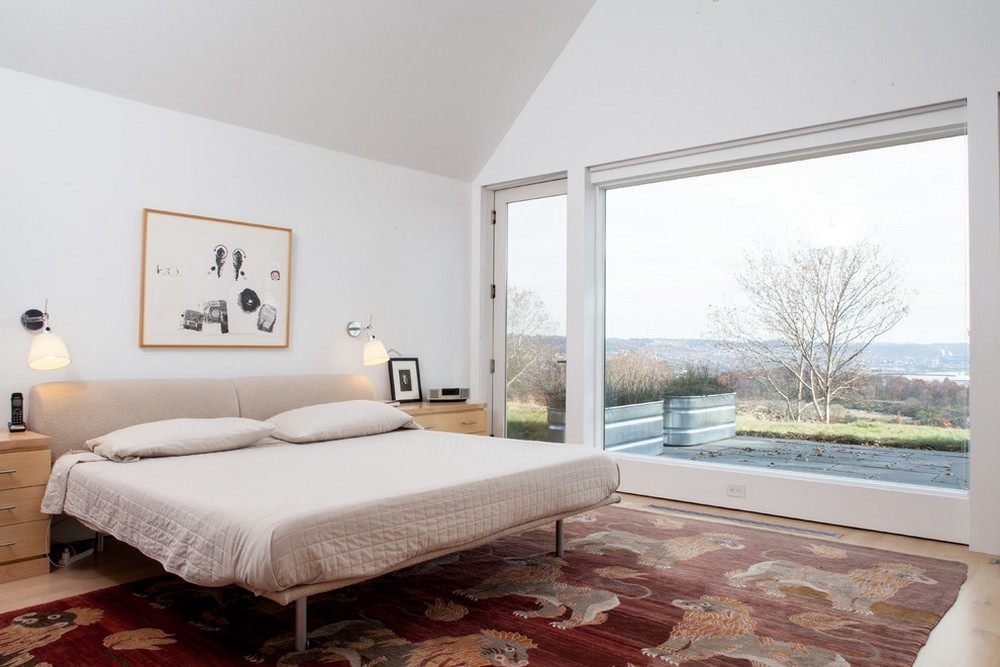 The lighting that is provided by the Tolomeo wall sconce can be either bright and direct or elegant and subtle, depending on the users needs. The light can be adjusted to a full downward position to act as a small spotlight for finer light uses and can also be positioned at 30 degrees upwards allowing the diffusing qualities of the shade to decrease the lights intensity and produce a warming glow.
With its aluminium frame, the sconce is strong and durable whilst still looking sleek and modern. It comes in two sizes, the small sconce which has a height of 13" and a depth of 11" with a shade diameter of 7" and the large sconce which has a height of 14", a depth of 14.5" and a shade diameter of 10". The shade is flared outward with a aluminium under-frame and is covered in either a silver satin or a natural parchment for different colour and material options.
This sconce will fit wonderfully well in a variety of different interiors ranging from modern , traditional, industrial, futuristic and neoclassical. The aluminium frame works with neutral colour tones, as well as striking black and white tones and varying vibrant colours such as red and teal. It is a very versatile light with some fantastic qualities that will provide flexibility as well as a cosy, warm glow.