This beach front home was constructed in the 1980′s and designed by a well respected Architectural firm of the day.
The project required stripping the house back to the structural shell and modifying the internal planning of the house to create a much stronger connection between the inside and outside spaces, and between the upper and lower levels of the home.
Minimilistic detailing was utilised with a simple palette of white and bleached timber to provide a casual beach living quality, complimenting the owners eclectic furnishings and art.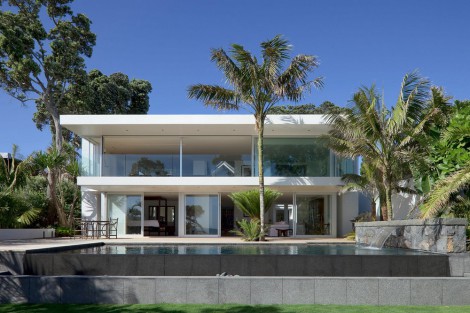 White contemporary exterior and pool with water feature
See all photos in project: Takapuna Beach House
Architect: Julian Guthrie