Steven Brooke is an internationally recognized leader in the photography of architecture, landscape, and interior design.
Based in Miami, Steven has worked with an elite clientele for over thirty years. He produced landmark books on the Miami Beach Art Deco District, the influential town of Seaside, Florida, as well as the definitive book on the Houses of Philip Johnson. Among his 37 books on architecture and design are his highly acclaimed Views of Rome and Views of Jerusalem and the Holy Land. Photographed in the tradition of the 18th- and 19th- century view painters of Europe, the books were the first of their kind in decades.
Steven is a Fellow of the American Academy in Rome, a Fellow of the Albright Institute in Jerusalem, winner of the AIA National Honor Award for Photography, recipient of two Graham Foundation Grants, and is an Adjunct Professor at the University of Miami School of Architecture, teaching architectural photography and composition.
Address: 5645 SW 80th Street, Studio B, Miami, Florida, United States, 33143
Phone: 305 321 3270
Website: https://www.stevenbrooke.com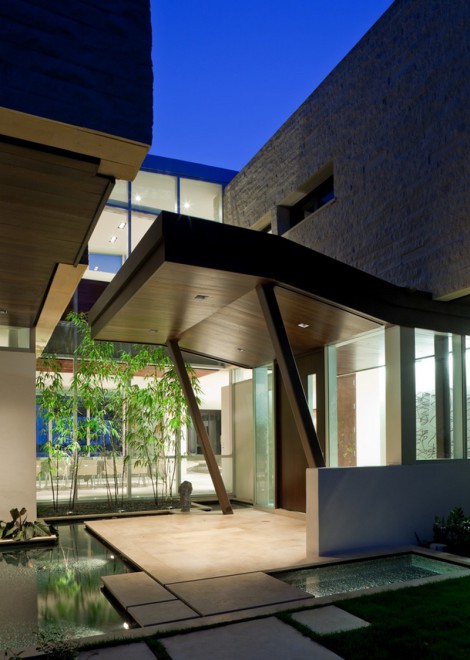 Front porch with pond and water feature
See all photos in project: River Road
Architect: hughesumbanhowar architects
Photography: Steven Brooke Photography