Palm Desert Residence
Located in a premier gated community, this contemporary desert design respects and integrates into the natural surrounds. The boundaries between inside and outside are diminished with disappearing glass walls that reveal the stunning mountain views.
Sculpted forms control light and shadow. The integration of multiple water features defines this personal oasis. The natural earth-tone materials of the architectural forms emulate the desert stone while the bright fabric and art work recall the
desert blooms.
The design embodies the owner's love of nature, art, and architecture as living sculpture. The results are flowing spaces and curvilinear forms that evoke feelings of calm and serenity.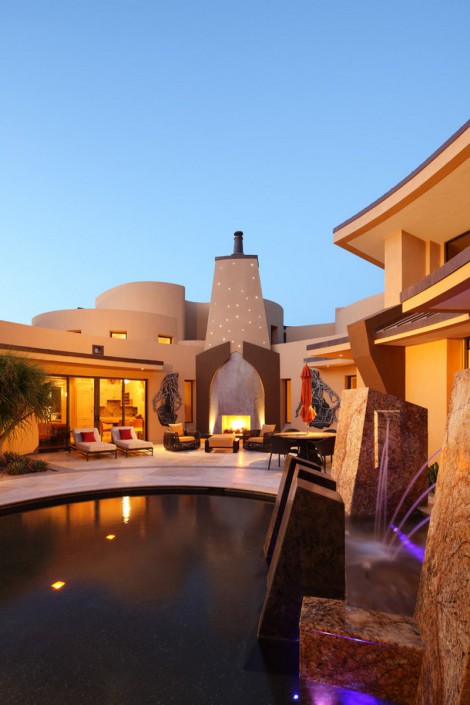 The outdoor fireplace and water features
See all photos in project: "Palm Desert Residence"
Architect: Deep River Partners