Thoughtfully designed and rendered with finishes that are sophisticated yet easy to care for, this modern family home with a mid-century flair is as comfortable entertaining important guests as it is hosting every day living, Step off the street and into the lush entry courtyard to be transported a world away. This home is a destination unto itself.
Architecture by Anders Lasater Architects.
Interior Design and Landscape Architecture by Exotica Design Group.
Photos by Jeri Koegel.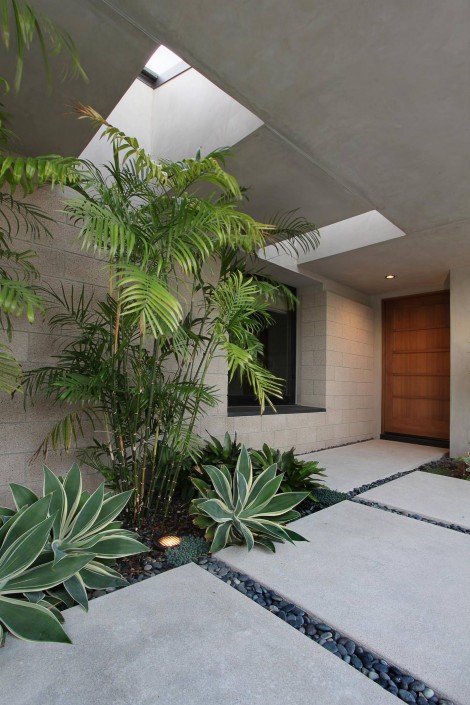 Outside entry with concrete steps
See all photos in project: Outrigger Residence
Architect: Anders Lasater Architects
Photography: Jeri Koegel Photography