Project Name: Fieldstone Guest Cottage
Location: Sonoma, California
Size: 640 sf
The Fieldstone Cottage is the culmination of collaboration between DM+A and our clients. Having a contractor as a client is a blessed thing. Here, some dreams come true. Ideas and materials that couldn't be incorporated in the much larger house were brought seamlessly together. The 640 sq ft cottage stands only 25 ft from the bigger, more costly "Older Brother", but stands alone in its own right. Our Clients direction for the project was simple; make the cottage appear to be a companion to the main house, but be more frugal in the space and material used. The solution was to have one large living, working and sleeping area with a small, but elegant bathroom. The design imagery was about collision of materials and the form that emits from that collision. Furnishings and decorative lighting are the work of Caterina Spies-Reece of CSR Design.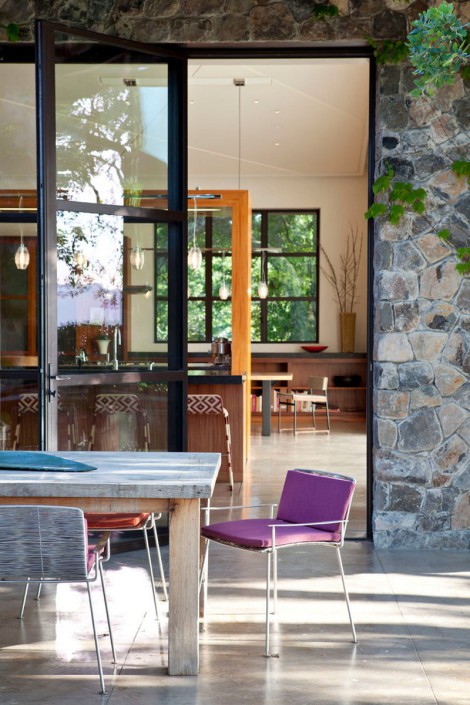 See all photos in project: Fieldstone Guest Cottage
Architect: De Meza + Architecture
Photography: Mariko Reed