doublespace photography = amanda + younes. We make simple, bold and elegant architectural photography.
Our creative vision is the product of our combined experience and diametrically opposed backgrounds; amanda is trained as an architect and worked in the field for five years, while younes is a former biologist-turned-landscape-photographer.
A unique proposition on the Canadian market, our strength lies in bringing two photographers to every shoot. We alternate between covering each project from two distinct angles and collaborating behind the camera to push each other for an even more refined product. The result is beautiful imagery that showcases your designs in the best possible light.
We understand that you have busy schedules and work with you to understand your photographic needs. We operate as a team to bring a full-service solution; from access, scheduling and permits to shooting, retouching and printing – we can take care of it all.
Address: We are always shuttling between Toronto, Ottawa & Montreal but are also available to work anywhere in the world.
Phone: +(1) 819.664.4868
Website: http://doublespacephoto.com/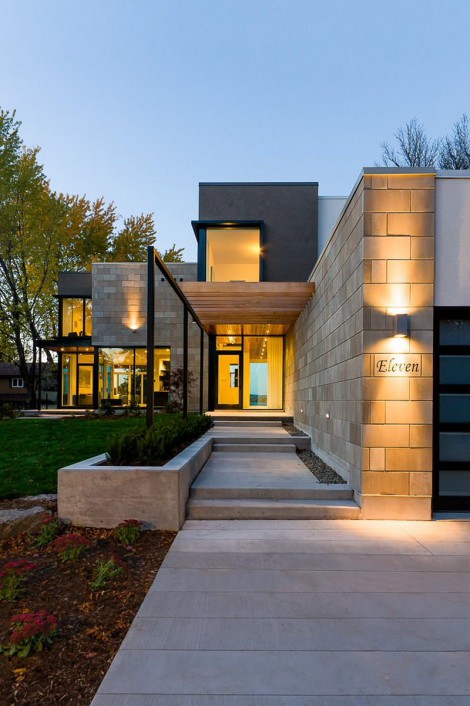 Steps to bring the street level to the house
See all photos in project: Ottawa River Home
Architect: Christopher Simmonds Architect
Photography: Doublespace Photography