Charles Davis Smith has been providing photography services to Architects, and other design professionals for nearly 20 years. During this time, his projects have received numerous local, state and national awards for many of his clients. His projects have appeared in numerous publications such as; Architectural Digest, Architecture, Southern Living, Builder Magazine, Texas Architect.
The education and training he received an architect is a true asset and he has the ability to capture the spirit of virtually every design imaginable. Light, shade and shadows are an integral part of architecture and these elements can be seen throughout his work.
Although he is a self taught photographer, originally in large format film, Charles continues to advance in the use of digital capture and processing without compromising the integrity of the the image.
Charles received Bachelor of Environmental Design and a Master of Architecture from Texas A & M University with a specialization in Design and Historic Preservation. He is a registered architect in the State of Texas, a member of The American Institute of Architects, and The American Society of Media Photographers. He has had more than fifteen years experience as an architect and has designed a wide range of projects such as large residences, institutional and educational facilities.
Address: Dallas, Texas, United States
Phone: 214.587.8906
Website: http://www.csphoto.net/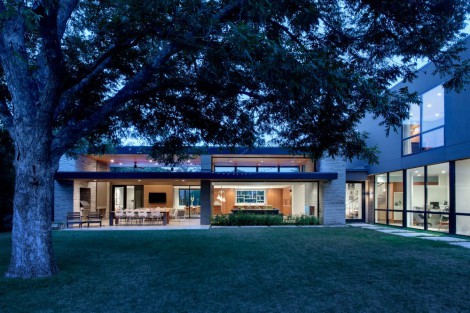 Big glass windows and contemporary outdoor living
See all photos in project: Browning
Architect: Domiteaux + Baggett Architects
Photography: Charles Davis Smith