Biography
I have been a London based photographer for the last 20 years. My speciality is architectural photography and much of my work has appeared in magazines such as Blueprint, Architecture Today, Grand Designs, The Observer and Abitare. I have also been commissioned to photograph some 20 books for publishers such as Ryland Peters & Small and Mitchell Beazley.
Commisions
My rates are by the day or half day and I will give estimates for possible commissions. A good brief, location maps, photos, usage etc all help in this process. Copyright remains with myself unless agreed otherwise. All third party reproduction rights and fees again remain with myself unless agreed otherwise.
Photography
I am a digital photographer working on all formats. For architectural work I use a Leaf Aptus digital back with either an Alpa Max or Hasselblad H series camera systems. Clients are able to receive the highest quality digital files currently available.
Phone: +44 (0) 776 970 5359
Website: http://alanwilliamsphotography.com/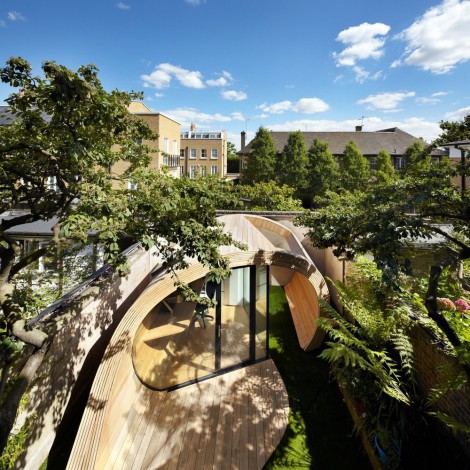 Home office with curved deck
See all photos in project: Shoffice
Architect: Platform 5 Architects
Photography: Alan Williams Photography