This perfectly streamlined, modern designed, polycarbonate armchair stands up stress, harsh outdoor elements, and abrasive surfaces. This Kartell piece comes designed by Philippe Stark. After initially being designed in 2002, Kartell began to mass produce the Louis Ghost; a contemporary re-design of the Louis XV classic armchair. The oval shaped backrest is angled in a slightly reclining position, giving added comfortability benefit to users. With narrow, sloped armrests and a sturdy single piece, injected polycarbonate design, the Louis Ghost is the perfect accent piece. Originating in Italy, this armchair's superior molding owes itself to both the skill of Kartell craftsmanship and its durable base material. Having a rich history in unique Italian home furnishing design, Kartell this time choose to align itself with the legendary Philippe Stark to create a one-of-a-kind redesign of a classically iconic piece of furniture.
Due to the single molded design of the Louis Ghost, these ethereal seats are stackable, up to seven chairs high. Styled in the Baroque period, this armchair is reminiscent of the past as well as mindful of the future. These chairs are highly resistant to dirt, debris and stains, and also can be brushed clean with a damp cloth.
When the original Louis XV armchair was translated into the Louis Ghost for Kartell, Philippe Stark was faced with multiple challenges. Its single, solid, molded polycarbonate designed required formerly elaborate, Baroque styled lines to be simplified. While the essence of the Louis Ghost's inspiration is easily found at first sight, the genius of its engineering seamlessly weaves its way into the background.
Subtle embellishments indicative of the Baroque period are noticeable in the sloping, downward angled armrests as they meet the seat's base. A delicate curve runs along the bottom front portion of the seat, softening its edge and adding in true regality. Totally translucent, artificial and natural light flows through the Louis Ghost armchair, filtering out in a softly colorful range of colors. Available in a set of four or individually, this chair has endless personality and style.
Made of a durable manmade material, the Louis Ghost armchair can be left purposefully perched outdoors, or arranged within formal interior settings. Although this armchair is unmistakably elegant, it also embodies a modern world charm that is irresistible. Situate the Louis Ghost armchair in a room, by itself, and watch it become the star of the show. Placing these chairs in a dedicated outdoor entertainment space will invite curiosity and grandeur.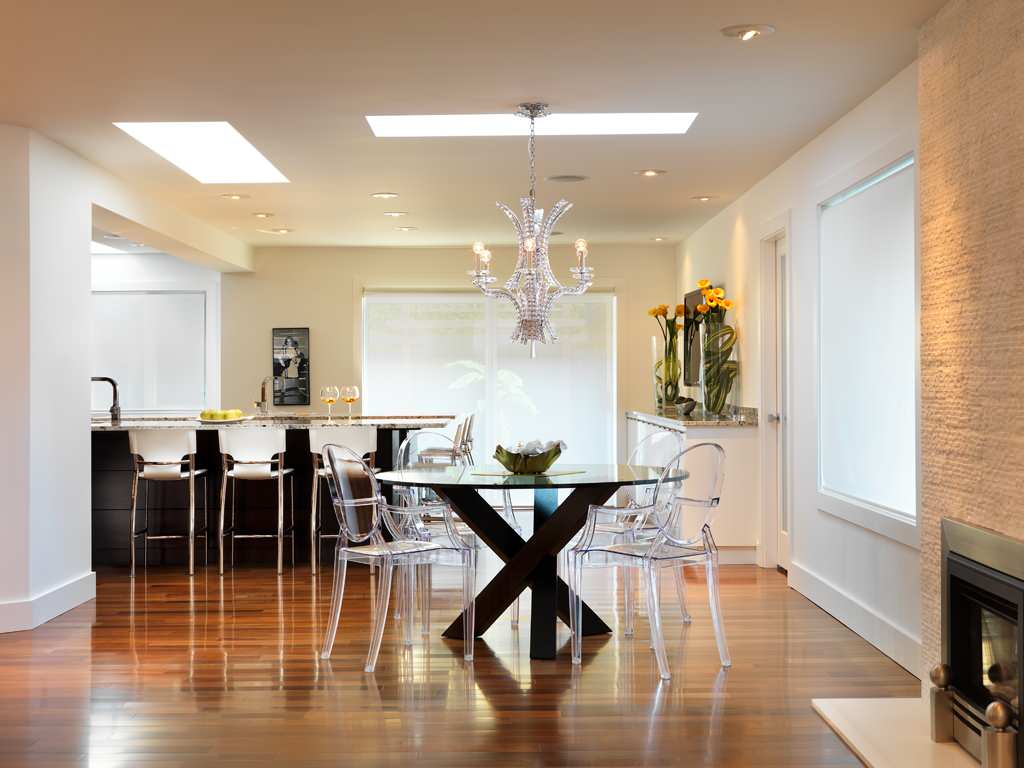 Taking on the appearance of an otherworldly material, the Louis Ghost armchair decries sheer decadence. Neither too stately nor overly ambitious, this armchair is delightful in all home settings. Coming fully assembled, its generously sized seating area and medallion shaped backrest invites total relaxation and tranquility. Striking in translucent Crystal or any other color variety, the Louis Ghost must be seen in person to be fully understood.
Details:
Options
Colors: Glossy Black, Sunset Orange, Crystal Green, Ice Blue, Straw Yellow, Glossy White, Smoke Grey, Crystal
Materials: Polycarbonate
Dimensions
Item: Height 94 cm, Width 54 cm, Depth 55 cm
Seat: Height 47 cm