With a masculine and strong appearance, the Eames lounge chair with ottoman is the epitome of comfort and character. The gently sloping seat allows you to sit back into its plush cushions whilst providing excellent leg height for the accompanying ottoman. It is a real favourite among high-flying business people as it sends out clear messages of style, wealth and sophistication to anyone who sets their eyes upon this beautiful design. Since its creation, it has remained a truly iconic piece of furniture that embodies modernist design and implementation.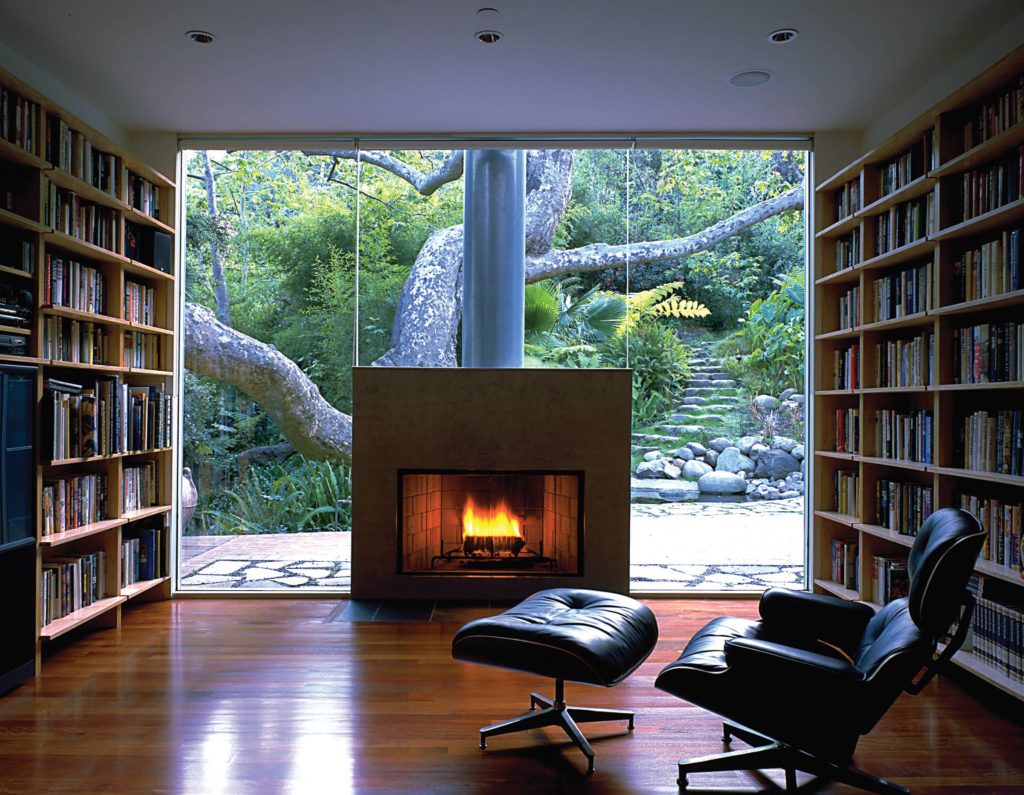 The Eames lounge chair was designed and created by Charles and Ray Eames who made it as a gift for their friend Billy Wilder, the director of famous films such 'Some Like It Hot" and "Sunset Blvd". After its creation, it was Herman Miller who began mass-producing the chair in order to reach out to as many people as possible. When they began manufacturing in 1959, they wanted to maintain as much hand-craftsmanship as possible in order to keep the finesse and quality of the original chair alive. When it began reaching the market, there was nothing else like this chair, the design was completely unique and new, which attracted many people from different walks of life. 55 years since its first creation, the Eames lounge chair still remains as one of the most significant furniture designs of the 20th century and is instantly recognisable by millions of people worldwide.
With 6 inch thick foam cushions with leather upholstery, a black enamel base with aluminium trim and a moulded veneer seat and back shell, this chair is the incarnation of luxury and style. The chair itself does not fail to please on a number of different levels, especially when it comes to customisation. This timeless design comes in a variety of different materials to suit different themes and décors. The wooden base of the chair comes in a variety of different veneers such as natural cherry stained veneer, oiled walnut, walnut veneer, oiled santos palisander and santos palisander veneer. The main body of the chair also comes in a variety of different materials such as ivory, honey, canyon, olive, black and graphite standard leather, as well as grey suit dream cow leather, rouge dream cow leather, winter white dream cow leather, pebbles dream cow leather, cola dream cow leather, fudge dream cow leather and MCL pearl leather.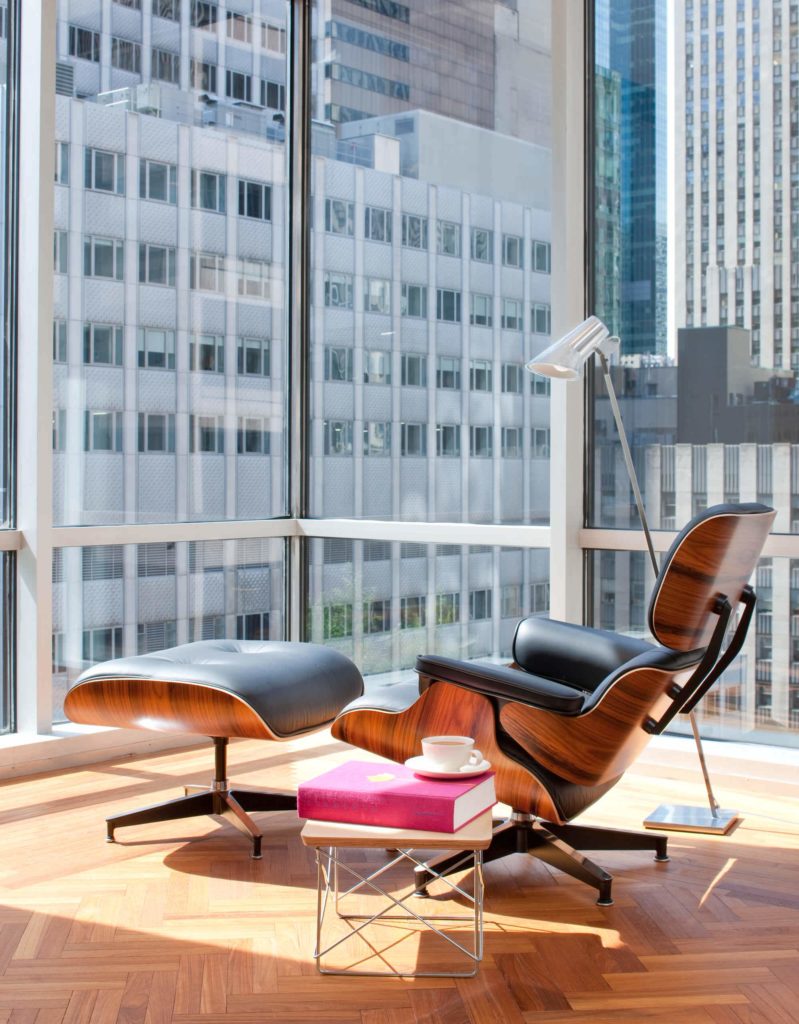 If you are after the genuine real deal, then the Eames lounge chair is definitely a very good choice. With unparalleled craftsmanship and incredible attention to detail, you will not be disappointed to have one of these in your home. Due to the customisation options of this chair, you will not need to worry about it fitting into your current décor as you can customise it to fit in with your own style and themes. Try using the Eames chair to brighten up a minimalistic room, by choosing a cherry stained veneer with canyon red leather. Or maybe use it to tone down a already vibrant room but going for a more neutral colour like honey or ivory. Whichever colour or style you choose, you will enjoy the luxury and sophisticated feel that the Eames chair can bring to any room.