As Comfortable as the Womb: Saarinen Medium Womb Chair
From first appearances, this curved chair looks simple in design and elegance, yet on closer inspection, the detailing and engineering that have gone into its production is quite remarkable. The soft curves of the chair body provide a seamless and organic style that seems to melt away rough edges and angular construction. The seemingly simple design, has accounted for every detail in a very clever and articulate way making the womb chair a true piece of iconic design.
The designer of the womb chair was Finnish American architect Eero Saarinen who is well known for his contribution to modernist design and sculpture. Saarinen studied sculpture at the Academie de la Grande Chaumiere in Paris and then went on to study at the Yale school of architecture. Saarinen first received critical recognition for a chair that he had designed together with Charles Eames for the Organic Design in Home Furnishings competition in 1940 for which they received first prize for the iconic Tulip chair. Like many other Saarinen creations, the chair was taken into production by the Knoll furniture company, founded by Hans Knoll, who still sell the chairs to this day.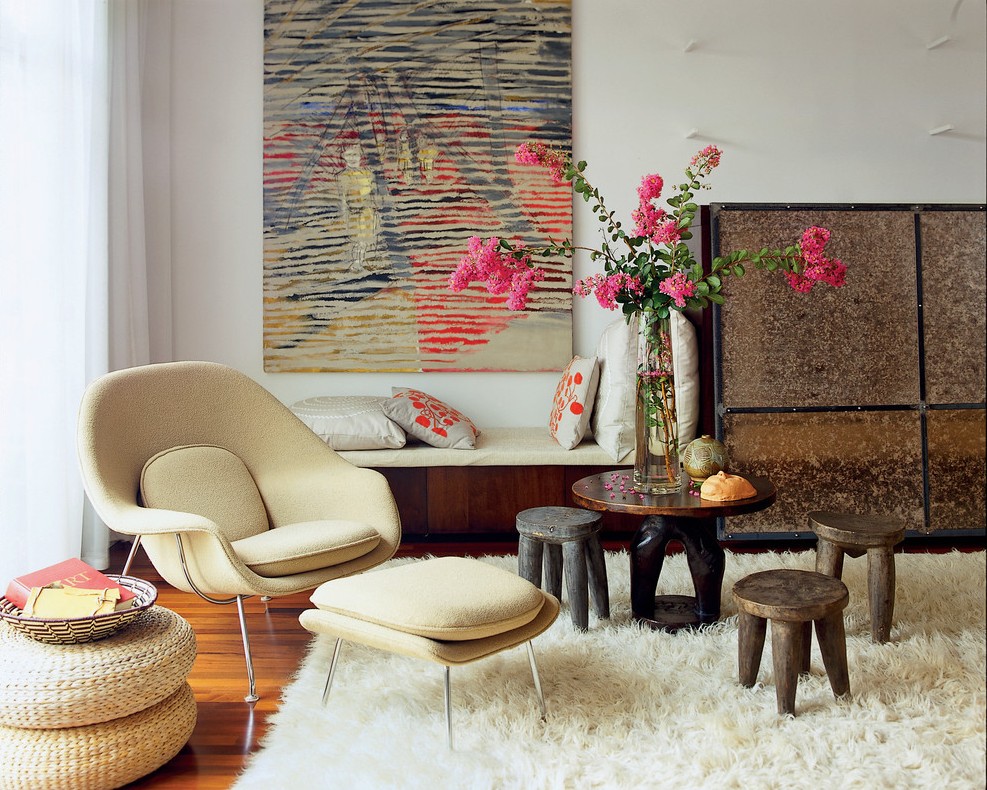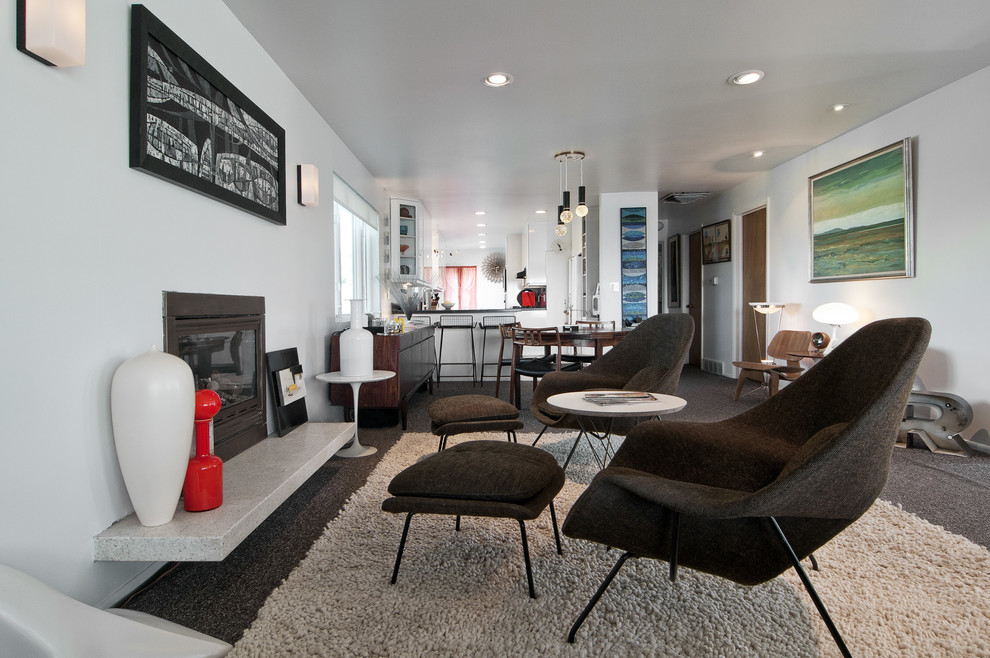 The chair itself is comes in various different styles depending on individual design requirements. The base is made from steel rods that come in either a polished chrome or a matte black powdered coated finish. The chair body is constructed of foam over a moulded, reinforced fibreglass shell and includes a separate seat and back cushions made with foam core surrounded by polyester fiber. There are four different upholstery options to choose from with the first being the classic boucle material. This is a natural looking material with lots of texture and a woven appearance. It comes in neutral colours such as flax, smoke and pumpernickel, but also in cayenne red, Aegean blue and black iris. The next is Cato material which is a highly textured material with a ridged feel. This also comes in neutral colours such as brown and sand, but also in more vibrant fire red and yellow. The leather options comes in various shades such as flint, parchment and tan.
Before the womb chair was made, Florence Knoll had requested Saarinen to make a "a chair that was like a basket full of pillows, something to really curl up in" and he has indeed achieved this goal. With pure and luxurious comfort, this chair is a joy to sit in, and with so many design options it is sure to fit in with many styles and home décors. It looks fantastic in different styles of modernistic, industrial and futuristic homes and acts as a true centre piece in any living room or study. If you are after a chair that gives so much back, and yet still manages to fit into modern looking homes, then the womb chair is the one for you.